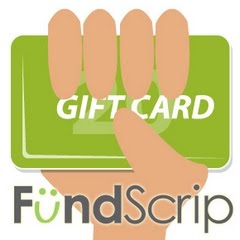 Do you shop at Sobeys? Buy gas at Canadian Tire? Dine out? You could be buying Fundscrip Gift Cards from the church to help us raise funds to help pay the bills! You pay the face value of the card and we get a discount. It costs you nothing extra, but really helps us out! Order forms are available at the back of the church and the church office.
Place your order one week and pick it up the next!  Orders are submitted on the first Tuesday of each month, your orders are due to the Church Office the Thursday before.
NEXT ORDER:  October 3rd ~ cheques and orders due Thursday, September 28th, 2023.
Need more info: contact the Church Office (902) 895-8098.
                                                                  The Church Office has cards for Sobey's ($50) and Superstore ($50) on hand.
                                                                    Stop in and see Tracy!                                           Order Form