Minister of Faith Formation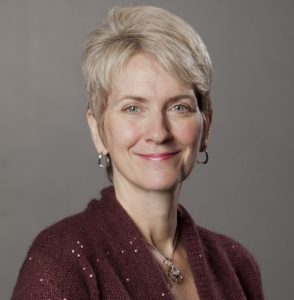 Born on PEI, and growing up in a ministerial family, Cathie spent her childhood in various 'charges' in the Maritime Provinces and Ontario. She graduated high school in Halifax, Nova Scotia and went on to Mount Allison University, where she received her Bachelor of Music (Organ). She was granted her Master of Divinity from the Atlantic School of Theology, and later pursued Graduate Studies from the Toronto School of Theology from 1992-1994. One of Cathie's first jobs was actually at First United in 1986. She and Mary Shepherd, of blessed memory, enjoyed collaborating. Mary was choir director; Cathie was organist.
Beginning her ministry in Tatamagouche in 1987, Cathie has served in five congregations in both Canada and the United States. For the last two years, Cathie has had the privilege of being with her mother Margery through her illness and death. Along with her family she has been witness to the power of faith, hope and love on that sacred journey.
Cathie embraces a holistic approach to faith formation, drawing not only on the knowledge of scholars but on the wisdom of our own mind-body-spirits and the lived experiences of contemplation and action. She is passionate about the intersections of mysticism (one's direct experiences of the Divine) with our Christian call to 'do justice, love kindness and walk humbly with our God' (Micah 6: 8).
Contact Cathie at:  cathie@firstunitedtruro.ca